Internet security describes security for activities and transactions made over the internet. The primary purpose of an internet security solution is to protect users and corporate IT assets from attacks traveling over the internet.
Internet security is a branch of computer security that encompasses the internet, browser security, website security, and network security. Internet security's objective is to establish rules and measures to use against attacks over the internet. It is also a central aspect of cybersecurity, which includes managing cyber threats and risks associated with the internet, web browsers, web apps, websites, and networks.
The cybersecurity aspect of internet security is crucial because it safeguards all types of data against theft and loss. This includes, but is not limited to: sensitive data, protected health information (PHI), personally identifiable information (PII), intellectual property, personal information, data, and information systems.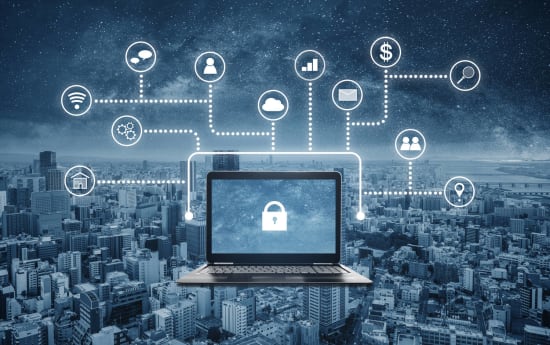 Understanding the challenges that companies face when interacting with the internet, then finding the best internet security solution, can be a daunting buying process. PeerSpot real users of internet security provide insight into these challenges and what solutions have helped them in PeerSpot's comprehensive free report.
Here are challenges some users face with internet security and the solutions that helped resolve the problem.
1) People going off network. Someone going off the network can expose a company to potential threats and bad actors. Finding ways to protect the business when employees are exploring the web is critical for web security.

Vincent G., a Director of Security, describes the impact Cisco Umbrella had on protecting their network: "Any time someone went off the network, the AnyConnect client had the Umbrella agent built in, and it would realize when their computer connected that they were not on the corporate network. It would monitor and they would have pretty close to the same rules that they had to follow when they were in the office, regarding what kind of website browsing they could do." He further explains, "With Umbrella, it didn't matter if the users were in the office or they were going to go out. When I trained them, I said, 'If you go to Target, Starbucks, or anywhere else you can get on a hotspot, you're going to be covered with our rules, so we can be sure you're protected and that our company device is protected.'"
2) Managing security policies. SecOps and IT teams spend a lot of time developing security policies to keep organizations safe. Easy-to-create sandboxing rules using AI can reduce manual work and analysis. It can also make quarantining and sandboxing easier.
A Service Manager at a large construction company notes how Zscaler Internet Access helped his organization with sandboxing their rules: "Zscaler has helped to reduce the time we spend managing security policies. That is very important to us. A lot of the features it has are AI-based decision-making. For instance, if we implement a sandboxing rule for how files of a certain type should be inspected, we also can activate the AI decision-making process. That way, even if a file is new to the sandboxing environment, it can still see that it is a PDF and has these and these characteristics. Based on that, the AI says that "No, this file is not malicious," even though it normally would have been quarantined and sandboxed and have gone through the whole analysis process. The AI helps out in minimizing the time to do that analysis. And that also helps in reducing the burden of someone actually having to do things manually."
3) Malware attacks. A malware attack is a common cyberattack where the malware executes unauthorized actions on a victim's system. Malware can include ransomware, spyware, viruses, adware, and worms. For example, ransomware attacks stop businesses from running their daily operations. The associated cost with business stoppage can become exponentially damaging the longer the attack persists. An internet security solution should be able to seamlessly block malware attacks without a business being impacted, either financially or reputationally.
An Infrastructure / Database Lead at a large healthcare company observes how using TitanHQ WebTitan has reduced the malware attacks on their organization: "We've absolutely seen a reduction in malware attacks by using WebTitan. We have confirmed evidence. We can see the blocks of malicious websites. If somebody opens up an attachment and there's a link in it, it's blocking the link. It has done its job. The benefits outweigh the hassle of configuring and maintaining it."
4) Lack of scalability. A good internet security solution needs the ability to hyperscale, having the ability to improve and scale appropriately as more demand is added to a system. This includes the ability to provide and add more resources to a system that make up a bigger distributed computing network.
Samir S., a CEO at a small tech services company, mentions how Cisco ScanSafe Web Security Saas scales without issue: "The software is scalable, no doubt about that. As such, the customers that we have given this software to had previously scaled up. Still, with a new version, we were able to satisfy them without any issue. Cisco is continuously working on making the software better, stronger, and compliant with the latest vulnerabilities. Their main aspect is to have software or hardware that is scalable. There is never an issue with scalability."
Internet security can directly affect a company's operations. Proactively fixing the vulnerabilities that internet exposure has on operating systems and applications can reduce time and costs. Therefore, I encourage you to continue learning more about internet security and the benefits offered by various vendors against internet threats and vulnerabilities using PeerSpot's free report.