In order to decrease the time and effort needed to perform repetitive and time-consuming tasks, robotic process Automation has been designed. Software robots can take over repetitive tasks that would otherwise have been performed by intelligent humans.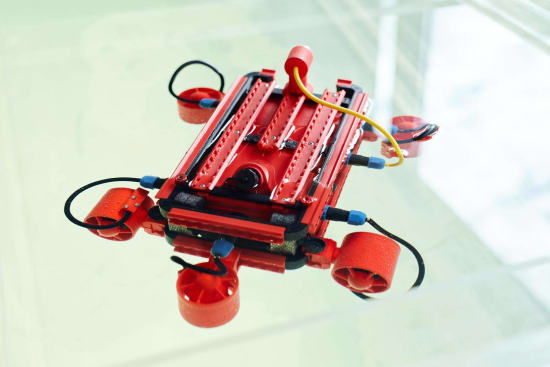 This reduces mistakes and saves money. It also allows for human interaction to be redirected to the most important tasks. The robotic process automation market is growing rapidly thanks to the use of machine learning and artificial intelligence (AI).
RPA solutions and services can be used to automate repetitive and time-consuming tasks. Businesses can use robotic process automation to better manage their resources and maximize their return.
Below are the top RPA trends and predictions for 2022.
Safety is Priority
When RPA is used in both internal and external operations, security must be a priority. Further optimization via robotic process automation will give companies access to powerful data sets that can be used to gain critical insights.
This information must remain confidential. Your security architecture must meet the highest industry standards, regardless of whether you need to protect consumer data from identity thieves and hackers or maintain confidentiality in healthcare.
RPA will continue to be Difficult to Scale
RPA trends are now beyond the pilot stage, with many organizations devoted to automation in this year's year. However, organizations will have difficulty expanding RPA within their company in order to move from pilot projects to a large, digital workforce.
This will be due in part to the heavy maintenance and RPA support loads required to service large numbers of automation in production.
Acceptable
The most recent RPA trends show that any company that has not fought automation has failed. RPA is essential for streamlining processes and getting the best out of your employees in a growing number of business areas.
Although some RPA implementations were not perfect, others did a good job. There are more RPA suppliers who have the right qualifications and are knowledgeable.
More businesses will adopt industry best practices. Automation will eliminate many of the problems that people experienced last year.
The Elevation in RPA CoE
Due to the high cost of RPA support and maintenance, more companies will adopt automation best practices and create RPA centers of excellence. RPA CoEs will become more popular, helping to standardize RPA and reduce bot faults and maintenance.
Smart Processes become more automated
RPA is a form of robotic process automation that uses established rules to automate structured information. As technology improves, a machine learning component or function is added to the RPA system.
This prepares SPA robots. RPA bots could also benefit from other technologies like AI (artificial intelligence) or big data thanks to SPA.
RPA Vendor Migration
RPA vendors have exaggerated ease of adoption and automated execution. This has left consumers and users dissatisfied. It turns out, despite the claims of RPA vendors that it is easy to identify, design, and develop robust, automated processes, it isn't.
Organizations will look for alternative suppliers to RPA vendors in 2022. This will result in significant account transfers.
There Will be Increased Application of Semantic Automation
Semantic automation is another strategic trend that's getting ready for prime time. It's a departure from developer-led rules-based task automation.
Semantic automation is where a process or task is observed, and bots learn to emulate the process without explicit instruction or coding. Using AI and machine learning technologies like OCR (optical character recognition), business users can spearhead automation implementation by triggering semantic bots to perform a task or process, getting closer to the scale so many RPA programs are after.
Intelligent Systems
RPA will become more integrated with AI and Machine Learning techniques by 2022. It will be easier to distinguish between digital workers and bots, like software.
RPA bots focus on tasks that are based upon logged procedures and rules. In the meantime, AI that imitates human behavior will help with more difficult jobs. This will allow for seamless interconnection between departments and automation islands.
RPA's increased cognitive AI app development will help to avoid bottlenecks. This can occur if a UI change isn't immediately incorporated into the bot's guidelines for achieving its goals.
More Automation-Related Purchases
Consolidations and acquisitions will increase and will continue to rise over three years. Instead of focusing on the best standalone capabilities, automation providers will merge their foundations to manage all aspects of the robotization value chains.
Physical Automation is About to Take Off
The pandemic continues to influence and drive automation's adoption. While all businesses have been impacted, the service industry continues to be at the whim of an ever-changing reality. One big challenge they face is a clear shortage of workers.
Still in the early stages, physical automation in the form of robots will ramp up in 2022, and investment will increase as service companies look to combat challenging conditions and trends brought on by the pandemic.
Even with the noted challenges, 2022 promises to see more growth in the RPA market with exponential application to more business areas, with complex automation becoming much more attainable.
IT has a greater effect
Automation's fragility and security have been major issues in the effort to make it available to citizens developers by 2022. IT should be more lenient so that it can take greater ownership and participate in shared automation. Its technical understanding of the limitations of automation and the complexity of RPA deployment and development.
Expect More RPA Platform Migrations
In late 2020, we predicted that in 2021 RPA platform migrations would be a common event, and the year didn't disappoint.
Competitive account transitions between RPA vendors were a-plenty as RPA programs looked to other providers to solve several issues with their current vendors, including:
Underwhelming returns with their current vendors
Increased time to bot deployment with less complex solutions
Better pricing options or at least a reduction on their growing automation overhead
It was seen that a lot of movement between RPA vendors in 2021, with migrations ranging from smaller portfolios of bots to massive digital workforces.
Scaling RPA Will Continue to be Elusive
With every passing year, RPA programs continue to mature and build on their portfolio of bots, but it hasn't been a smooth road.
The ease of implementation was over-promised. RPA platforms for the most part are complex development environments. Automation teams are struggling to meet their objectives and the business' expectations as they're hard-pressed to deliver automated processes at a quicker rate.
While RPA programs are adopting more key solutions to accelerate and democratize automation design, improve RPA standardization and governance, and mitigate break-fix cycles with proactive change management, the scale desired will continue to be a challenge into 2022.
There Will Be More RPA Vendor Consolidation
According to Gartner, the RPA software market has grown significantly in recent years, with roughly 60 vendors at the moment.
There won't necessarily be a big uplift in newcomers. The dominance of the big four (Microsoft Power Automate, UiPath, Blue Prism, and Automation Anywhere) will stay intact as they continue to jockey for position at the top. However, anticipate more specialization, consolidation, and niche use cases as existing providers make a strategic play in the RPA software segment.
For example, we've already seen major enterprise software providers like Salesforce and SAP adding automation capabilities to consolidate their current market share and meet an evolving market and changing user expectations
We're also seeing existing platforms focusing on specific lines of business, like automation for finance, HR, IT, etc. We expect this trend of specialization and consolidation to only continue in 2022.
The RPA Industry will Continue to Grow at a Rapid Pace
According to the provider of mobile app development, RPA's benefits may not be realized by businesses that have to deal with regular maintenance cycles.
Automation downtime is also a concern, along with the importance of RPA initiatives maturing and maturing. In response to the pandemic, corporations will continue to believe that they can achieve more with less.
It is reasonable to expect that 2022 will see companies get it right and focus their efforts on better-automated planning, design, and delivery. However, it does produce the expected returns on technology.
RPA bots, clever mechanization (AI), solutions have become more important in recent years for survival and growth.
Organizations must adapt to changing circumstances in these post-pandemic and pandemic periods. RPA can help you provide a better client experience and take your company to new heights.